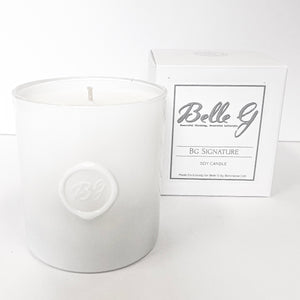 Everyone's favorite candle! Seriously, once you have one you'll be coming back for more. 
White on white soy candle with a chic "BG" wax seal.
Scent - En Fleurs
We named this scent "En Fleurs" which means "in bloom" in french because when you're burning our signature candle it smells like you're in a garden full of gardenias in bloom!
Burn Time - 55 to 60 hours
Size - 9 oz (255 grams)